Philosophy of Training Families
In an environment of love, discovery, and adventure we inspire and empower families to achieve excellence.

The Four Areas of Individual and Family Need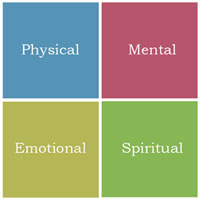 Everything about the LIFE trainings is different. The focus is on powerful principles and proven tools and processes, not temporary quick fixes. We recognize that family and individual needs (and the problems that arise when those needs are not met) manifest themselves in four areas: Physical, Emotional, Mental, and Spiritual. Our training delivers a balanced set of curriculum and experiences designed to address those areas of need.
So in addition to a series of great vacation activities that map back to your training, we will work with your family and each individual to tap into those parts of themselves that hold the keys to strength, inner peace, leadership, and their sense of well-being.
Principle-based and Experiential Training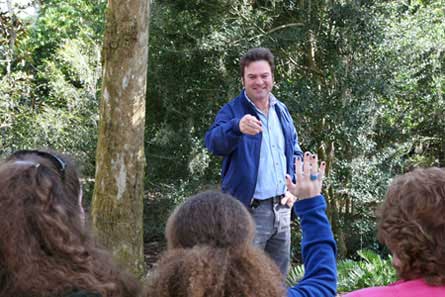 Imagine you and your family learning and experiencing powerful principles such as:
Accountability; always a creator, never a victim.
Problem Solving; because the purpose of life is to learn.
Trust and Integrity; because sometimes it is more important to be trusted than loved.
Love and Unity; because there will be no empty places at our family table.
Communication; because authenticity is the language of love.
Forgiveness; because it liberates us to love again.
Commitment; because it unlocks the powers of the universe.
Leadership; because we are either being led to the darkness or are leading to the light.
These are some of the principles that endure forever and build lives of accomplishment and meaning. As your family learns and begins to apply the principles you will be presented with the tools, resources, and processes that will help you set new directions and goals, and will assist in bringing a greater level of peace, power, and order to your lives.
To ensure the most powerful learning processes to your family, LIFE Family Trainings and Adventures employs a variety of teaching and training techniques including proven methods of Experiential Training that will provide each family member with the experiences and insights necessary to come to more intimately know themselves and the family team.
Read about the Activities and Processes of LIFE Family Training >>