Activities and Processes of LIFE Family Training
In an environment of love, discovery, and adventure we inspire and empower families to achieve excellence.

A Vacation or a Training?
For about the same price of other so-called "all inclusive" vacations we offer a superb 6-7 day vacation experience and a challenging and effective training program that will take your family to new heights of love and effectiveness. Take a look:
Six-day training course and all related materials, tools, resources, etc.
All meals and snacks
A caring staff to attend to your needs
An enormous range of activities to choose from
Some of the activity choices for your family vacation/retreat include (click here for more detail about available activities):
Power boat activities including water skiing, wake boarding, and tubing
Wave Runners
ATV Safaris
Horseback expeditions
Winter Snowmobiling on some of the finest trails in the country
Canoes, kayaks, paddlewheel boats, and rafts
Spin-cast and Fly Fishing on world-class waters (instruction and loaner equipment available. Professional guide service available for an additional fee)
Winter Ice fishing
Cross Country skiing, Snowshoeing, and Sledding
Rock climbing and Rappelling
Hiking and world-class Rock Hounding
Ropes course activities
Evening Luaus, Chuck Wagon Dinners, Campfire Programs, etc.
Professionally led Biofeedback sessions
Relaxation and Meditation training
Innovative and personalized elective training sessions on topics such as nutrition, organization, sensible time management, music and art appreciation, parenting skills, etc.
(Some activities are seasonal and/or dependent on conditions and retreat property chosen)
Sounds great, huh? But here's the secret: All these cool, exciting activities that kids and their parents just eat up exist as an integral part of the Family Training. The way the activities are structured and carried out map back to the training principles being taught, and give each family member the opportunity to fully experience the training, putting the principles to work in a hands-on way that is impossible in a classroom.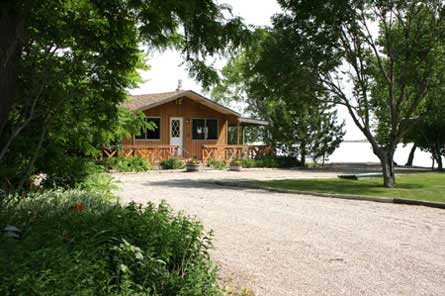 Yes, there are traditional teaching moments as we present and discuss principles and practices tailor made to fit your family's needs. There will be time for the family to learn new skills and to look to the future, setting exciting goals and expectations. But we find that when, for example, a 14 year old kid steps up and, with appropriate staff support, takes the lead in planning and carrying out a safe and fun ATV safari, he can then say, "I get it now!" and truly mean that he understands principles like Leadership, Accountability, Communication, and Commitment like he never has before (Click here to see a scenario of 14-year old Jason)
Join us for your next family vacation and experience the LIFE Trainings and Adventures Difference!