Site Synopsis
In an atmosphere of love, discovery, and adventure we inspire and empower families, youth, and couples to achieve Excellence.

Our web site is quite detailed and extensive; when it comes to your family's well-being we want to be as thorough as possible. We are including this brief synopsis on our vision and services to give you a quick three-minute overview of LIFE. You can easily go to more detailed information by clicking on any of the links on this page.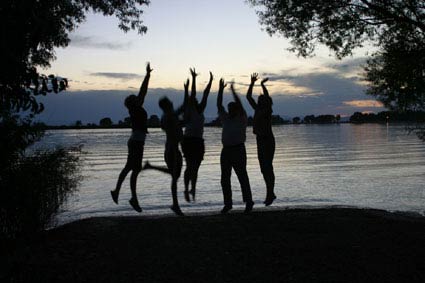 Who We Are and Who We Serve
LIFE Family Trainings and Adventures is a professional organization dedicated to serving the world through serving its families. We provide all-inclusive vacation adventures for families, interwoven with a highly effective transformational training program designed to help families achieve excellence in their relationships and their results. We also offer customized adventure/training programs for Youth and Couples.
What We Believe
LIFE believes that the family is the crucial building block of society and the place where the deepest joy and most meaningful fulfillment is to be found. At their best, families provide their members with a safe haven, warm and caring relationships, and the best of all learning environments, and prepare us to live productive and happy lives.
Unfortunately, every family is subject to the stresses and distractions of a world that seems to marginalize the family. We believe that every family can reach higher and draw closer and achieve a level of joy and excellence that might now seem unattainable. As a family commits to these ends, we can help them to realize their goals.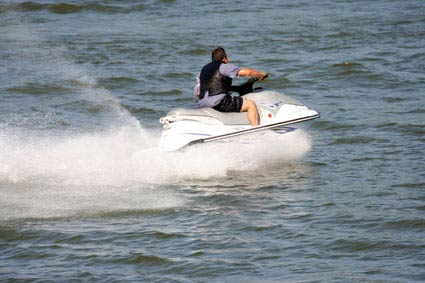 How We Deliver on Our Mission
You might ask, "A vacation and training together? How does that work?"
Before you even arrive at one of our adventure/training facilities we will have already, with your family's cooperation, performed a detailed assessment of your family and its strengths and challenges. We will then work with your family to plan a fabulous vacation adventure and an experiential-based training program around your unique needs, opportunities, and goals.
Experiential training methods are recognized the world over as the most effective form of training and teaching, particularly for groups and families working towards common goals and a shared vision.
The family has the opportunity to immediately put newly learned skills, principles, and processes into practice as they participate in exciting adventure activities such as an ATV safari, a horseback expedition, a snowmobile adventure, or one of dozens of other activities that will stretch and thrill every member. It is in these real life situations that principles such as Communication, Accountability, and Trust take on an urgency and a realness that will lead the family to say again and again, "Oh, now we get it!" The family will be changed forever by such experiences.
After returning home from your adventure/training LIFE will continue to serve your family through a series of free coaching calls to help the family and each member stay on track towards their goals.
Where We Do Our Adventure Trainings
Our Adventure/Training facilities cover hundreds of square miles at two separate locations in some of the most spectacular recreation areas of the West. We welcome guests year round and in all seasons to the Wasatch Mountains and to the Great Basin, both in the state of Utah.
Utah has been described as a state of contrasts and wonder found in very few other places. From pine and aspen-covered mountains to the mysterious beauty of desert settings, our two lake-side facilities boast opportunities for outdoor adventure and discovery unmatched anywhere else. It is for good reason that Utah boasts six National Parks, more than any other state.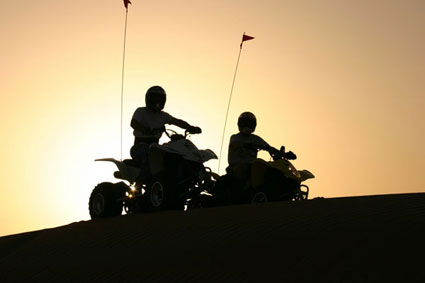 What a Family Adventure/Training will Cost
For a lower price than most other full service, all inclusive outdoor vacations LIFE offers more adventure activities to choose from than virtually any other provider. A fabulous and exciting family adventure is guaranteed with ski boats, wave runners, ATV's, horses, snowmobiles, mountain bikes, climbing instructors, guides and everything else needed to keep it exciting and safe (some activities dependent on season and facility selected).
Also included are comfortable cabin accommodations, all meals and snacks, on-site staff, evening activities and entertainment, and much more!
Perhaps most important, the Training that is woven throughout the adventure is included in the package price and is designed to help elevate your family to new heights of love and success. For one reasonable price your family will enjoy the greatest vacation ever and so much more besides.
There is simply no other experience that you could offer your family that will provide as much adventure, family memories, and positive long-term impact as an Adventure/Training with LIFE. Click here to see available packages and pricing.
Contact us today. We look forward to serving your family!
We invite you to visit the other areas of our site for more detailed information. Go to Home page